Hawaii
The Hawaiian capital of Honolulu is the cultural center of the island of Oahu - the most populous and popular of the Hawaiian Islands, dubbed "The Gathering Place." So what is it that draws so many people to these sunny tropical shores? Great resorts and all the attractions of a major city are found in this thoroughly modern, exotic, and familiar place, yet over 90% of the land is still unpopulated! This means an unmatched diversity of experiences from luaus under the stars and natural adventures, to historical sightseeing, and the best shopping in the Pacific.
Scuba dive the lion's share of Hawaii's wrecks, visit Iolani Palace (the only royal palace on US soil) see infamous Pearl Harbor, boisterous Chinatown, the world-famous ocean playground of Waikiki, and hike the Diamond Head crater. Beyond the city, the Koolau Mountains harbor lush forests and waterfalls before sloping down to meet the pristine beaches on Oahu's windward coast. And, of course, surfers know that Oahu has some of the world's best spots to hang ten, including Sunset Beach and the North Shore Pipeline. Join the gathering in Honolulu and get the Aloha Spirit!
Hotels:
Seaside Hotels www.seasidehotelshawaii.com
There is no place like Hawaii. Hawaii's allure and beauty is not only found in the swaying palms and splendid blue seas, but in something called "Aloha Spirit." This spirit welcomes and honors both the guest and the host. And once found, the Spirit of Aloha remains in your heart and soul long after your island visit.
Discover the wild side of Hawaii! From volcanoes to waterfalls, the Hilo Seaside Hotel provides adventure in paradise. Bask in warm Polynesian hospitality while enjoying the lush tropical gardens, paths and ponds of the hotel. Explore a charming mix of old and new in Hilo Town – or set off to Hawaii's National Volcano Park and the active volcano Kilauea. Your adventure begins at Hilo Hotels.
Nearby Attractions:
Akaka Falls, Orchid Farm, Hilo Town, Big Island Candies, Rainbow Falls, Hilo Airport, University of Hawaii-Hilo, Edith Kanakaole Stadium
Hotel Amenities:
Outdoor Swimming Pools
Laundry Facilities
Air Conditioning
Refrigerator
Balcony/Lanai
Non-Smoking Rooms
Restaurant
This garden hotel, right on the ocean, sits on acres of lush lawns featuring native Hawaiian plantings, a sun deck overlooking the sea and two large swimming pools. The ideal combination of sun and warm sea breezes, Kona is considered to have the best weather on earth. From parasailing to dinner cruises, souvenir shops to active volcanoes, Kona Hotels places you at the center of tropical paradise.
Nearby Attractions:
Kahaluu Beach Park, Hulihee Palace, Kona Airport, Kealakekua Bay, Submarine Dives, Puuohonua O Honaunau, Coffee Farms, Captain Cook Monument
Hotel Amenities:
2 Outdoor Swimming Pools
Laundry Facilities
Air Conditioning
Refrigerator
Balcony/Lanai
Non-Smoking Rooms
4 Oceanfront Restaurants
Shopping Mall
Romantic, exotic, bountiful and beautiful, Maui simply has it all. And Maui Hotels, right on the ocean, is central to much of what Maui has to offer. Windsurfing, golfing, biking and hiking…on Maui you will create memories for a lifetime. From extreme play to relaxing and renewal – you'll discover your perfect Hawaii at Maui Seaside Hotel.
Nearby Attractions:
Maui Ocean Center, Iao Valley, Maui Arts & Cultural Center, Wailuku Town, Hookipa Beach, Kahului Airport, Kihel, Wailea Resort, Maalaea
Hotel Amenities:
Outdoor Swimming Pools
Laundry Facilities
Air Conditioning
Refrigerator
Balcony/Lanai
Non-Smoking Rooms
Restaurant
Honolulu, Waikiki Beach
Sheraton Princess Kaiulani

for $128 per room per day in double

The Sheraton Princess Kaiulani offers a glimpse at Hawaii's royal past in the heart of Waikiki Beach. This Oahu hotel graces the former estate of Hawaii's last princess... offering Hawaii vacation value just steps from world-famous Waikiki Beach plus unlimited shopping, dining, and nightlife options.

Maui, Kaanapali, Hawaii at the Outrigger Royal Kahana for $142 per room per day in double
Quietly nestled between two popular West Maui resorts - Kaanapali and Kapalua - Outrigger Royal Kahana is one of the Magic Isle's best-kept secrets. The high-rise design of this secluded Maui beachfront condo resort offers dramatic, sweeping vistas of the Pacific Ocean. Sip a sunset cocktail on your private balcony, as you take in spectacular views of Molokai and Lanai. Experience the thrilling sight of whales spouting and breaching offshore from the comfort of your spacious living room. An ideal choice for families and groups, our deluxe oceanfront vacation rentals feature a fully furnished kitchen, washer / dryer, and generous living space. You'll find an array of conveniences just moments away at the Kahana Gateway shopping center. Whether you prefer to spend your time barefoot on one of countless beaches within minutes, or dressed for fine dining in nearby Kaanapali, our comfortable Maui beachfront accommodations offer a convenient setting where understated charm soars to new heights.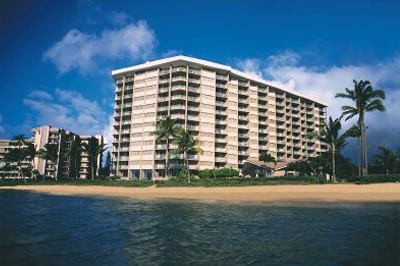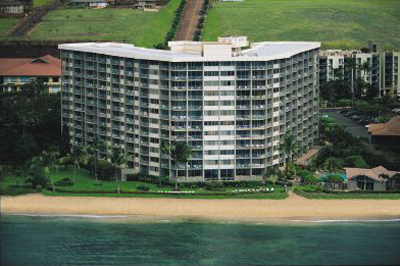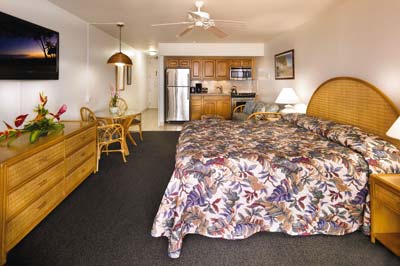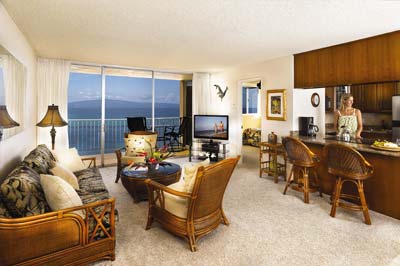 Kauai Beach, Hawaii at the Kauai Beach Resort for $104 per room per day in double
Welcome to the beautiful Island of Kauai, rich in legend and blessed with an unforgettable landscape that is majestic, verdant, and filled with natural beauty.
Overlooking 3 miles of glistening white beach and the blue ocean of Kauai's Eastern Coconut Coast, one of the most spectacular destinations on the planet, Kauai Beach Resort is a striking destination for adventure, romance and tranquility. Nestled on 25 magnificent acres on Kauai's longest beach, our gorgeous vacation resort is surrounded by exotic lagoons, cascading waterfalls and tropical views. Fly into Lihue Airport - 5 minutes away - and let the ivory sands and emerald ocean waters free your spirit.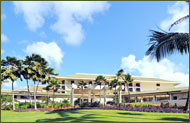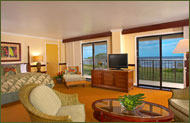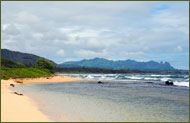 Book your 2018/19 Groups by Dec 31 and save 25%
Ask about our 4% discount special
CLICK OR CALL 718-932-3232 FOR MORE DETAILS
+1 718 932 32 32